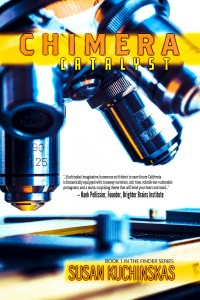 That's how one reviewer described my my first novel, a science fiction/detective story, just published by Pandamoon Publishing.
The near-future world I created draws from my experience as a technology journalist and science aficionado.  Genetic engineering, social media, artificial intelligence and climate change all play a role.
It's an homage to Raymond Chandler and deeply inspired by Blade Runner.
It's available in paperback and digital versions on Amazon. Please check it out here.