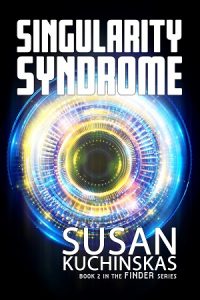 Singularity Syndrome
In near-future California, pandemics and climate change keep most people isolated. When the CEO of a technology company begins going outside and dancing with strangers, his wife hires a misanthropic detective to save him and the company. He uncovers a plot to subjugate humanity to the rule of an AI. When he becomes contaminated, the case gets personal. A classic detective novel meets a speculative future.
Buy from Amazon or your independent bookstore.
When Finder is hired to locate charismatic, green-haired Miraluna Rose, he discovers a corporation called ReMe is illegally creating human/animal hybrids and selling them to the rich. To help her win freedom for her and her sisters, he calls on an AI, the CEO of the world's largest advertising company and a posse of highly modded social media stars.
"If Blade Runner and Neuromancer had a Millennial baby" — Laura J. Scott, author of The Mean Bone in Her Body
"Fans of gritty, noir sci-fi will absolutely love it." — Brian Cohn, author of The Last Detective
Buy from Amazon or your favorite independent bookseller.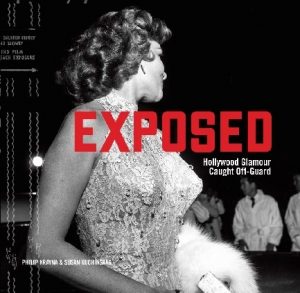 EXPOSED: Hollywood Glamour Caught Off-Guard
In the 1950s and 60s, glamour photographer Ed Braslaff shot his share of celebrities—including Elvis, Marilyn Monroe and Groucho Marx—but he also shot hundreds of starlets, B-girls and wannabes.
Braslaff never stopped shooting. His outtakes capture his models in unguarded moments, revealing a grittier, more honest view of the women vying for stardom.
After his death in 1988, Braslaff's estate sold off thousands of prints and negatives. Oakland photographer and designer Philip Krayna selected ten moody and mysterious images from those archives, and then he and seven women writers responded to Braslaff's gaze with fiction and essays. The book expresses the longing and loneliness inherent to the movie business.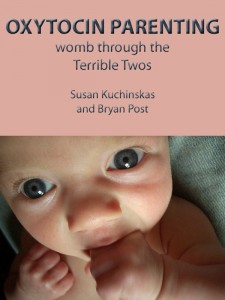 Oxytocin Parenting: From the Womb through the Terrible Twos
Oxytocin is the brain chemical that lets us love, trust and mate. Did you know that you actually shape your child's oxytocin response with your parenting? His or her ability to form deep connections with other people depends on the earliest experiences, beginning in the womb.
Oxytocin Parenting is an approach that helps you use your natural inclinations to create a warm, safe connection with your baby and, as she grows, shape her neural connections so she learns how to love and trust appropriately and safely. You will learn to parent softly in a way that feels good to you and to your child. If you're thinking about getting pregnant, expecting or raising a baby or toddler, then Oxytocin Parenting is for you! Buy the ebook on Amazon or on iTunes.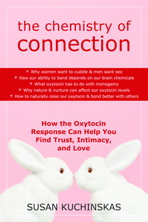 The Chemistry of Connection: How the Oxytocin Response Can Help You Find Trust, Intimacy and Love
Oxytocin is nature's love drug. Learn how to harness its power to give and get the love you need.
The Chemistry of Connection synthesizes cutting-edge research from biology, psychology and sociology to show you how to form deeper, longer-lasting connections with others. You'll learn how to power up your body's natural oxytocin response to improve your emotional satisfaction and physical health. Find out more at www.ChemistryofConnection.com.