In-App Advertising Is Moving from Install to Brand Ads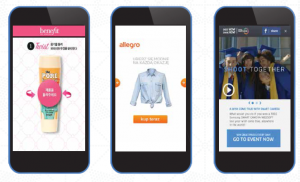 The app frenzy of a few years ago led to a goldmine for app developers, who profited from other developers seeking attention for their own apps. Now, consumer brands have jumped in full-force. These brands don't expect direct sales, they hope to get consumers to download their own branded apps. The end game is building up databases of mobile customers that they can match to their existing CRM databases.
The story has comments from inMobi and Taptica.
Second Wave of In-App Advertisers Seeks Customer Acquisition, Not ROI